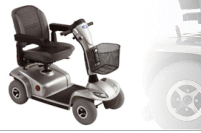 Whenever you are about to generate more waste than you can dispose of in your dustbin, the chances are that you will need to arrange for skip hire. Hiring a skip is quick and easy, and most companies will deliver these to your home or business within 24 hours of your placing an order. Of course, you will be aware that you will need a permit if the skip is to be positioned on a public road, but it is usual that the hiring company can arrange this paperwork for you. You also need to know that if a skip is on a road overnight, it needs to be covered and must have adequate lighting so that it's clearly visible.
Choosing a reputable partner
Skips need to be transported to and from your property, so there are safety measures that need to be taken into consideration. A skip that is over-filled shouldn't be removed from your property as it will be a danger while it's being driven along the road. Most companies will advise you as to how much can be put in a skip, and some actually have a line painted on the side that shows you the level you can fill to. If you're not sure, ask for assistance in how to fill the skip, as you can get in a lot more debris if you are careful. Generally, the suggestion is that heavier materials be placed at the bottom of the skip, with lighter materials on the top. Loose waste can usually be manoeuvred into position between the heavier items. When you consider that you will pay more for a bigger skip, it's cost effective to fill it to its maximum capacity. You can visit here to get more details.
Deciding on skip hire in Wallingford
As mentioned, skips come in different sizes, and the hiring company can assist you to choose the one that is best for the job you describe. Skips are usually measured either in their length in yards, or their capacity in cubic yards. You should be given a list of the materials that are considered hazardous and shouldn't be disposed of in a skip. You might also want to enquire what happens to the waste once it is collected from your property, as some people like to partner with a company that is conscious of recycling and won't simply send the entire contents of the skip to a landfill.
Hazell & Jefferies Ltd provide road tarmacing in Wallingford along with surface dressing, skip hire services, and road planing. Visit them online for more details.